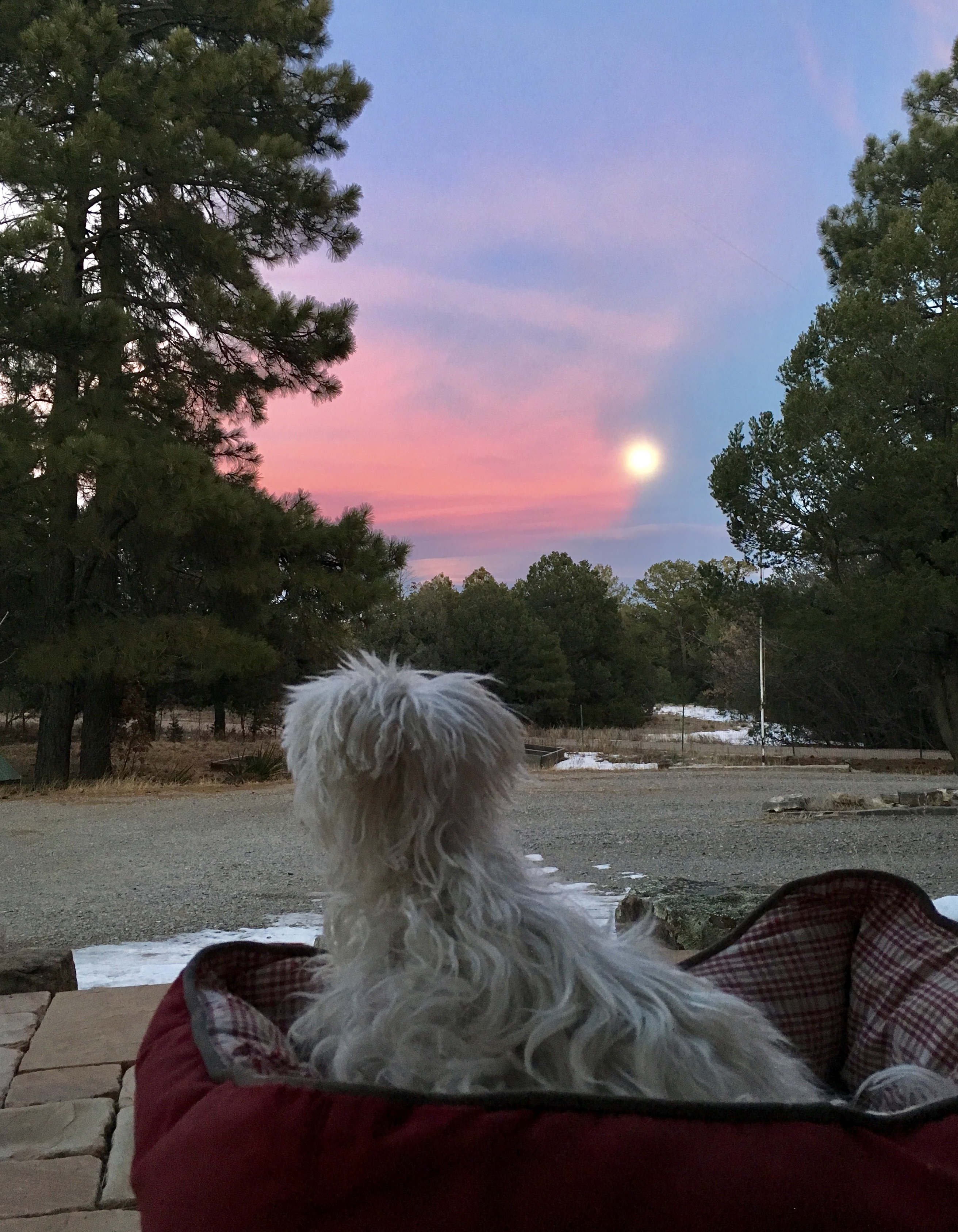 Anyone see the lovely flock of migrating cranes last night, just after sunset? Around 70 birds, high, in good formation, heading mostly east.
Reflecting the journey of soul, they increasingly pull my heartstrings when I'm blessed to see them. And it happens more frequently these days.
Scampi, Sue's five pound Maltese, and I were out strolling around the property. Congestive heart failure and kidney failure have just about taken their final toll on the little guy, who's lost about 90% of his muscle mass. Remarkably to me, he still maintains, for the most part, his incredible shen—the brilliant alertness and mischievous playfulness in his huge brown eyes. His diminishing body is forsaking him, but soul is still burning brightly. He can hardly make it up the shallow stone steps to the front door, but he loves being out that late in the day, listening to the descending night sounds of the world, tiny nose twitching, reading the crisp air.
So, I had him inside my down hoody, his tiny head and little paw outside and free to see and hear, and we were just strolling around, soaking up the scant treasures available to us. Soon, the view included Sue, walking up over the hill, returning from a walk, and when he was sure it was her, he let out a single, clear little bark.
We met her at the gate, and when she locked it and turned to the house, we looked up toward their inimitable call, and there they were. Always amazing and inspiring—and sometimes wistful.