Gratitude…
That Someone Else Is Running This Show
Unquestionably, for better or worse, Scampi is the star of the show in our little world. While I appreciate and enjoy animals, I have never felt a draw to own one. Life and the pursuit of its purpose has always been so sufficiently engaging that no time remained for caring for and giving my attention to an animal to that degree. So while I'm unaware of seeking out the experience of having Scampi in my life, I clearly agreed to it.
Scampi is the third Maltese Sue has owned. I was not privy to the experience of the first two, having met Sue shortly after the second one was killed by another dog right in front of her. That was sixteen years ago, and she was still very much in mourning—a trajectory whose objective was a more transcendent course. So, the 'acquisition' of this little soul, years later, came as a surprise to me.
Everything about this little guy has been a surprise. From the perspective at the end of his short life with us, I can say, I never imagined that such an experience could run so deep. Outer appearance leaves no question that Scampi's raison d'être is the entertainment of others. Certainly, he enjoys the ego gratification of being the center of attention, yet the seemingly unquenchable devotion to this pursuit suggests a karmic history beyond animal consciousness. Scampi's mastery of timing is more than hilarious—it's bewilderingly uncanny. And his ability to so precisely and pinpointedly convey meaning through humor is far beyond coincidental.
As a doctor of Oriental medicine, I've been trained to rely on a client's ability to describe to me their experience. Scampi has been tasked with teaching me far more subtle means of communication. And yet, once learned, they aren't subtle at all.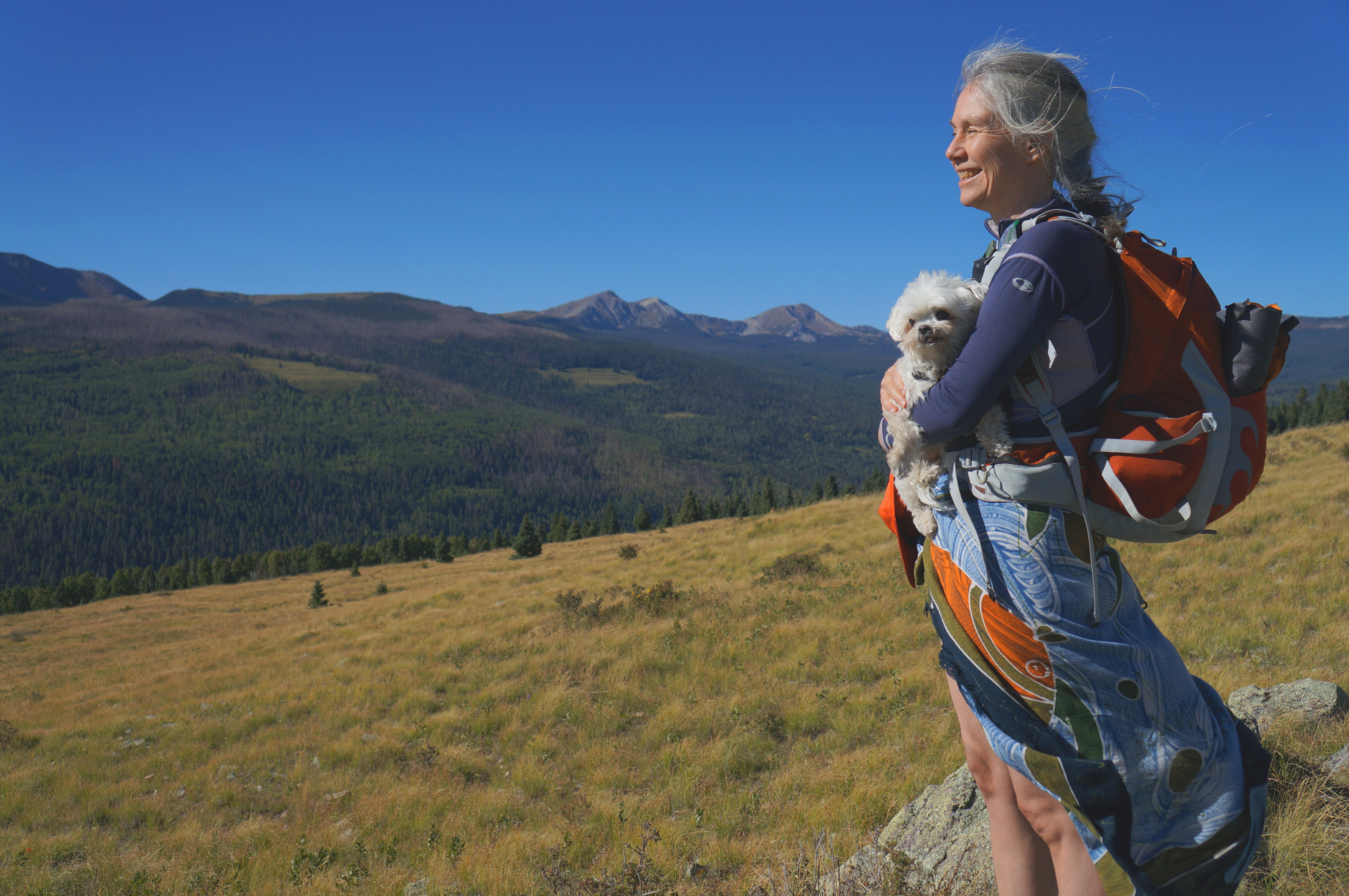 Sue is clearly and irrevocably Scampi's mom. She is the center of his universe. The relationship between him and me is entirely different, and over the years has quietly deepened into an experience I would not trade for any wealth. We 'enjoy' is not the right word, but share a depth of mutual knowingness and understanding at the heart of our experience of each other that I've not previously had in this lifetime. It's not uncommon for humans to discover more satisfying relationships with their pets than with their mates. Karma between mates is deeper and stickier. But this is not what I'm trying to describe. And I don't believe projection accurately describes the phenomenon either, although statistically, the odds are against me.
In the ongoing contemplation of this experience of the past few years, I recently asked Sue if her previous Maltese companions had any of the qualities I've been trying to give form here. She assured me that, no—she deeply cared for them, but they were fully dogs. This little soul carries the weight, if you will, of a deeper consciousness.
As the days slip by, he and I increasingly share long, long moments gazing into each other's eyes, and what's shared in those moments transcends thought or even experience. I'm grateful he chose to share this life in our company.
This morning, it was I who came over the crest of the hill after my walk, and I was greeted by the surprise of Scampi's weak, yet irrepressible bark, and another, and another—something I don't typically condone or enjoy. But this was different. It was a mutual recognition and joy in seeing each other, although I was downwind and too far away for him to identify me through physical senses, we both knew why he was barking. There was little use in advising him to conserve his lung qi in order to survive a little longer. We were in love, and its expression is all that matters. Tell me this is not perfection.